EVMS Public Workshops


Project Controls/Analyst Certification - Webinar_Aug
Item#:EVENT_PROJCNTL_Aug21_Web

Date:

08/02/21 - 08/13/21

Location:

Webinar

Ordering Options:

Method of Payment
Pay Now (via Credit Card)
Pay Later (via Check)

Regular Price:

$1,100.00

Special Price:

$880.00

You Save:

20%

Total Registrants:
This efficient and intensive certification program is designed for an experienced earned value specialist looking to:
Distinguish themselves from their peers as a professional, certified Project Controls/ Analyst.

Become a more valued asset to their current or future project and Project Management Team in analyzing problems and determining appropriate actions to resolve them.
Humphreys & Associates effective and comprehensive certification program is intended to further develop existing basic EVM skills into proficient and insightful analytical skills in various areas of a project. It includes wide-ranging advanced EVM and project analysis coursework and concludes with a comprehensive exam requiring the student to demonstrate both analytic and technical Earned Value Management Systems proficiency.
Individuals that complete the Humphreys & Associates Project Controls/ Analyst Certification program will have solid evidence of their ability to provide valuable analytical support to a project team in not only EVM but also in several other critical areas of project management in an EVM environment. They will satisfy job requirements as professionals in Project Controls or Project Analysis in the most challenging of project control environments.
The coursework spans the five EVMS guideline groupings in the EIA-748 Standard for Earned Value Management Systems which includes:
Organization

Planning, Scheduling, and Budgeting

Accounting Considerations

Analysis and Management Reports

Revisions and Data Maintenance
Expanding on these, however, it challenges the individuals to understand, recognize, and analyze typical problems in these 5 basic areas to be able to recommend possible solutions to management.
Important elements of the course include discussions of:
Establishing the initial cost and schedule structures for a project

Schedule and risk management analysis

Performance, Variance, EAC, and ECD analysis

Assessing data quality

Incorporation of various types of baseline changes

Issues with Customer Reporting

Assessing the project's compliance with EVM requirements.
For each of these, the course stresses data integrity and traceability, highlighting Earned Value Management best practices to provide insights and to illustrate current methods and approaches. This results in improved project controls analysis and leads to better overall management and informed decision-making.
Humphreys & Associates Project Controls/ Analyst certification uses extensive case studies and exercises that bring the EVM concepts to life and help to refine analytic expertise.
Each participant will receive:
Workshop notebook

Copy of Project Management Using Earned Value textbook by Gary C. Humphreys
Pocket Guide to Project Management Using Earned Value by Humphreys & Associates
For more information on the textbook or pocket guide, please call our office at (714) 685-1730 or visit our online store.
Earn PDUs or CEUs: Each student earns 35 PDUs or 3.5 CEUs upon completion of this workshop.
Course Schedule (40 hours total)
Day 1: Monday 02 August 2021 - 7:00 AM to 11:00 AM PST
Day 2: Tuesday 03 August 2021 - 7:00 AM to 11:00 AM PST
Day 3: Wednesday 04 August 2021 - 7:00 AM to 11:00 AM PST
Day 4: Thursday 05 August 2021 - 7:00 AM to 11:00 AM PST
Day 5: Friday 06 August 2021 - 7:00 AM to 11:00 AM PST
Day 6: Monday 09 August 2021 - 7:00 AM to 11:00 AM PST
Day 7: Tuesday 10 August 2021 - 7:00 AM to 11:00 AM PST
Day 8: Wednesday 11 August 2021 - 7:00 AM to 11:00 AM PST
Day 9: Thursday 12 August 2021 - 7:00 AM to 11:00 AM PST
Day 10: Friday 13 August 2021 - 7:00 AM to 11:00 AM PST
Deadline date for workshop discount: July 02, 2021
Early Registration Discount:
Save $220 (20%) with our Early Registration discount for each person who registers and provides full payment 30 days prior to the workshop.
Corporate Discount:
Save $220 (20%) with our Corporate Discount for each attendee when sending two or more people from the same company or organization to the workshop. Full payment is required at the time of registration. For information on our Corporate Discount, call (714) 685-1730 or send an email to registration@humphreys-assoc.com
H&A is a PMI Authorized Training Partner (ATP) and an AACEI Approved Education Provider (AEP).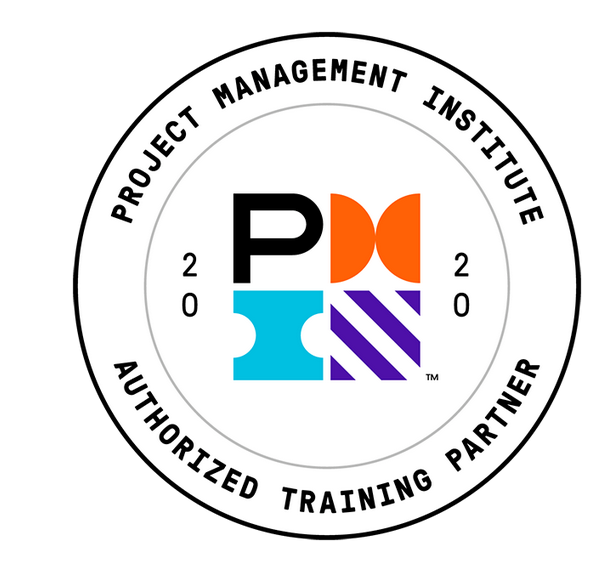 Back To Top